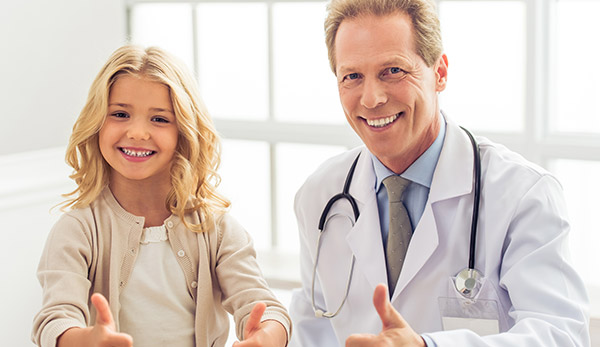 LifeSmart Health is a new independent healthcare provider, serving residents of Winnipeg and surrounding communities. We work to improve patient outcomes and minimize wait times to ensure easy access to all of our services. Our medical clinic has a state-of-the-art electronic medical records system, allowing our physicians and staff to provide you with timely care. As we grow and add new locations, our team of healthcare providers will continue to expand. This will allow our network of clinics to expand to other areas of Winnipeg, so be on the lookout for a LifeSmart location in your neighbourhood.
You'll find our first clinic and pharmacy located in the Seven Oaks Plaza, beside the Royal Bank and Tim Horton's on north Main Street in Winnipeg. The clinic and pharmacy are easy to reach by car or bus, with plenty of free parking available. We provide a wide range of clinical services, including walk-in, family medicine, vaccinations, various specialists and specialty services, physicals, drivers examinations and ongoing medical assessments. We have a number of physicians accepting new patients, so feel free to call our clinic and book an appointment to see one of them!
Our second location opened recently in St. James with a partnership with Crestview Medical Clinic. This facility offers the same services as our Main Street location in a brand new space with ample parking. We currently have a number of family physicians working at the clinic with full practices. We will have walk-in s ervices and family physicians accepting new patients joining the clinic shortly! Feel free to call the clinic to be put on a wait list as spots are limited.
We opened our latest location at 230 Osborne Street at confusion corner. We have both walk-in and family medicine services on site, in addition to having the benefit of working alongside our specialists at Cardio 1 Medical. Visit us at www.lifesmarthealth.ca or on Facebook to view our latest hours, services, and physicians.
Walk In Clinic . Cardiology . Heart Health . EKG . Diabetes Care . Endocrinologist . Post MI Clinic . Echocardiogram