Book An Appointment Online
LifeSmart Health is happy to offer online booking for some of our physicians. For LifeSmart Medical Seven Oaks (1840 Main Street, Winnipeg, MB) follow the link here (or in the top right corner) OR for LifeSmart Medical Osborne (2A-230 Osborne Street, Winnipeg, MB) follow the link here and you can see what time slots are available for your physician and book yourself into a time that's convenient for you. You will receive a notification via email and/or text message verifying that we are reviewing the appointment. Upon confirmation, you will also receive a message to confirm your appointment.
Book an Appointment by Phone
You can call any of the clinics by phone to book an appointment with one of our physicians. Please see below for a list of contact phone numbers by location:
LifeSmart Medical Seven Oaks (1840 Main St, Winnipeg, MB): 204.416.5433
Crestview Clinic (2080 Ness Ave, Winnipeg, MB): 204.888.0999
LifeSmart Medical Osborne (230 Osborne St, Winnipeg, MB): 204.287.5220
Walk-In Clinic
Our walk-in clinic physicians are here to help you with a number of acute and non-emergency healthcare issues. We also offer same day pre-booking for walk-in clinic appointments so please call either 204-416-5433 (Main St, Winnipeg, MB) or 204.287.5220 (Osborne St, Winnipeg, MB) during our regular business hours to book an appointment.
Our general walk-in clinic hours are listed at the bottom of the page, however you can visit Medimap.ca and search LifeSmart Medical to view live updates of our walk-in clinic hours and estimated current walk-in clinic wait times.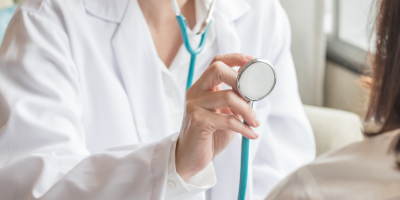 We try to offer the most effective care, however a walk-in clinic is not always the best solution for every situation. If you have any of the following potentially life-threatening conditions, please call 911 or visit the nearest emergency department:
Stroke/facial weakness/extremity weakness
Heart attack/severe pain or tightening of the chest
Inability to remain conscious
Severe difficulty breathing or trouble speaking
Major trauma or loss of limb
Uncontrolled bleeding
Seizure or severe head injury
Severe burns
Severe allergic reaction
Family Medicine
Our Medical Practitioners are able to provide a wide variety of different medical services to you.
Routine Periodic Examinations and Tests
When tests are being ordered, partner with your physician in planning what follow-up is needed regarding results. Most often this should result in another visit – if so, book that next visit before leaving the clinic. Your physician can advise how long results would usually take to arrive, and can suggest when the best timing for a follow-up visit would be. Test results are not routinely given by staff over the phone, and are generally only discussed with the patient present.
Referrals to Specialists
You must see your family physician to get a referral to a specialist. Referrals will be processed by the referral staff. You will be called about the date and time when it is confirmed. If you are not able to attend the appointment time or date given, please call the specialist's office to re-book.
Driver Medical Exams, WCB, and MPI forms
Prenatal, Pregnancy and Post-Pregnancy care
Travel Vaccinations
Please contact LifeSmart Health with any questions you have about any service that you need.

LifeSmart Medical Seven Oaks is a member of RAICE (Rapid Access IUD Centres of Excellence)
RAICE is a network of clinics and health care providers across Canada who are experts in IUD insertion and care.
RAICE clinics must meet the following criteria:
(1) have an expert IUD insertion team;
(2) accept patients making their own appointments without referral by their health care provider;
(3) appointments for IUD discussion and insertion made quickly;
(4) offer training in their communities to the public and/or to other health care providers;
(5) are committed to continuously improving the care they provide;
(6) must provide access to the copper IUD as emergency contraception.